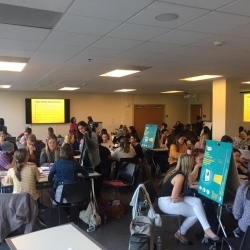 Master of Arts
The program prepares individuals to provide quality early intervention and early childhood special education to young children, birth to 5, who are at risk or have been diagnosed with disabilities. Emphasis is placed on providing culturally competent, family-centered services through an interdisciplinary approach. Coursework and field experiences provide opportunities to use evidence-based and developmentally appropriate practices within inclusive infant/toddler and preschool settings. Graduates of our program pursue a variety of jobs including teaching, early intervention, program administration, and non-profit work.
Credentials
The Education Specialist Instruction Credential is a two-tiered special education teaching credential.  Beginning in 2010, the Preliminary and Clear credentials replaced the two-level special education teaching credential known as Level I and Level II.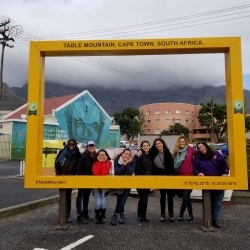 Certificate
The Graduate Certificate in Inclusive Early Childhood Practices is a collaborative effort between the Early Childhood Education Program and the Early Childhood Special Education Program intended for individuals seeking expertise in supporting the learning and development of all young children, including those at-risk or identified with disabilities. Required coursework is focused on culturally responsive practices and interventions that promote access, learning, and participation for all young children and their families.
This program is intended for individuals in education or human service fields, such as general early childhood education, nursing, psychology, physical and occupational therapy, social work, special education, speech and language therapy, who do not possess a California Education Specialist Credential.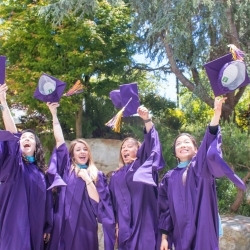 Doctorate
The program is aimed at preparing high level leaders in research, teaching, administration, and supervision for the variety of professional needs facing children, youth, and adults with disabilities. It integrates the resources of the University of California, Berkeley and San Francisco State University and provides an opportunity for students to combine theoretical interests with applied practices in a broad spectrum of specializations within Special Education.